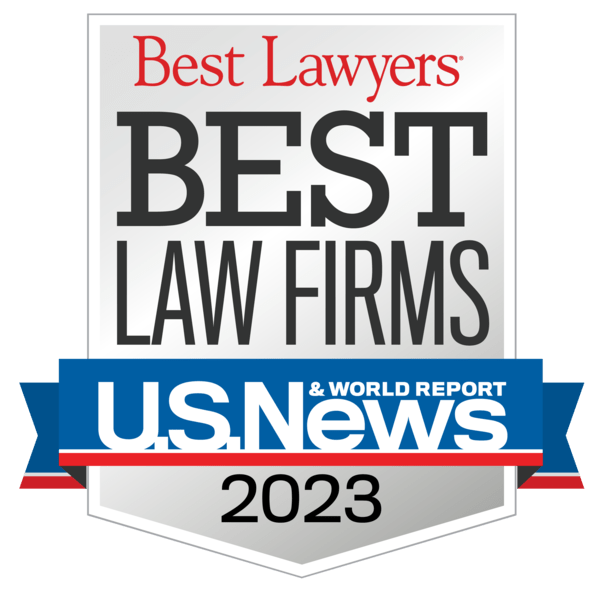 Testimonials found on this website are actual 5-star client reviews and peer reviews of Ann Arbor attorney Daniel T. Geherin / Geherin Law Group. We appreciate our clients and their willingness to share their experiences. Please keep in mind that the success of any legal matter depends on the unique circumstances of each case: we cannot guarantee particular results for future clients based on successes we have achieved in past legal matters. However, we can guarantee that we are fully committed to providing first-class personal service, and to achieving personal justice for EVERY client we represent.
5-Star Client Reviews
Client Reviews
BEST ATTORNEY I'VE EVER WORKED WITH!
I highly recommend Attorney Dan Geherin. After extensive research and several referrals, I hired Dan and he didn't disappoint. Dan is highly intelligent, hard working and honest. Having worked as both prosecutor and trial attorney, he knows the courts inside and out, as well the people involved at every stage of the process. I was given straight forward answers and realistic potential outcomes, but felt me and my family were at the heart of every decision. Dan is creative and bold, but most importantly fights hard for his clients every step of the way, which gave me confidence during a very difficult time. His office, most notably Stephanie, are amazing to work with and extremely organized and diligent. I can't thank Dan and his team enough for the support and positive outcome of my case. I will be referring anyone I know who needs an experienced, trustworthy attorney (especially in Washtenaw County) to Dan Geherin. Thank you again Dan!!
DAN THE MAN!
If you value honesty and transparency this is the lawyer for you. Dan was excellent in trial and shows passion for his clients in and out of the courtroom. With his years of experience he outlines your personal options and his professional recommendation based on the terms of your case. In my own situation he dealt with my stress and uncertainty with blunt honesty, in a way that actually helped. He always reminded me to check in with him if I have any concerns and would listen when I brought them up. I highly recommend his legal services to anyone in need of counsel.
Dan Geherin is by far one of the most prolific attorneys I have ever seen step into a courtroom. When I met him, it was and still is one of the lowest points of my life. I was involved in a serious car accident involving a bicyclist on a dark rainy night. We immediately hired his law firm through word of mouth from another local community attorney. I was facing a maximum of 25 years in Prison however with Dan's excellent legal knowledge and proactive skills, i was fortunate by the grace of God to serve time in the local county jail under 11 months. I strongly believe and know that Dan is a man of high morals and good character. His professionalism and his staff hosted the prefect environment for me and my family members. I highly suggest if you ever encounter legal issues that you contact Dan Geherin, it will be the best decisions you will ever make.
I wholeheartedly recommend Dan Geherin and his law firm; choosing Dan to represent me will forever be one of the best decisions that I have made. I hired Attorney Dan Geherin for a criminal case. I was very pleased with my experience. Dan was knowledgeable, proactive, prompt, and kind. I do appreciate that. It was a tough time for me, but it is his professional support that made me feel better.
A University of Michigan OIE claim was brought against me and I cannot stress the pain, misery, and profound confusion that this caused both myself and my family. It is in times like these a steady, rational, and knowledgeable mind is necessary. No individual or family affected by this can keep everything together and can act in the ways they know they should behave in the face of this petrifying claim. Mr. Geherin was incredibly knowledgeable with the process of the OIE investigation and was able to guide myself and my family through the process and through each action that we should take. When my parents began to panic he kept them in line and prevented them from dramatically damaging my case, all while being incredibly respectful and understanding to them. Despite this, the true value in Mr. Geherin is that he knows the methodology of the OIE investigation through and through and this is something that cannot be found elsewhere. I cannot recommend him high enough as he is probably the best lawyer that an OIE Respondent can have. If a claim has been made against you, you need a lawyer because the investigators will break apart every word you say. Mr. Geherin is the lawyer that you should have if you want them to hear what you actually want to say.
In a recent very difficult license restoration process, Dan's in-depth knowledge of the system, combined with his superb organizational skills, and-most important-his willingness to go "the extra mile" for his client led to a gratifying, successful conclusion. Every office visit or phone exchange cemented the fact that Dan REALLY cares about his clients. We were fortunate to have his services.
I wholeheartedly recommend Dan Geherin and his law firm; choosing Dan to represent me will forever be one of the best decisions that I have made. Getting an OWI charge dropped down to mere civil infraction fines and points, was nothing short of a miracle. Having met with several lawyers prior to choosing Dan, I doubt that I would have achieved such a favorable outcome with any other lawyer.
Dan and his team were professional and always accessible, and they exceeded our expectations every step of the way. They personalized their representation of me by taking the time to understand my perspective on my case and what mattered most to me given my professional aspirations. I appreciated that Dan was always honest about the full spectrum of potential outcomes; he was rational and realistic about the probability of different outcomes, which helped me to better understand where I stood as things proceeded. I am thankful for the firm's diligence to gather all info relevant to my case. They recognized the officer's numerous errors in following protocol for the arrest, and Dan got my OWI charges dropped entirely and reduced to operating without a license, a more minor misdemeanor. What most impressed me about Dan was that he did not settle for this improved outcome and continued to advocate on my behalf, even an hour before my pretrial conference. He persistently fought for me, even when I didn't realize that a more favorable outcome was even possible, and had my charges dropped to civil infractions. I am so grateful to have had the pleasure to work with Dan despite the unfortunate circumstances. It has been inspiring to work with a lawyer so dedicated and committed to achieving the best possible outcomes for his clients. Thanks to Dan, I feel as though I can put this matter behind me and move forward.
Dan Geherin is an excellent attorney - don't hesitate to hire this professional. Dan is straight forward and a progressive thinker. Collaboration with client and family was impressive. The communication process was detailed, and Dan was not afraid to reach out to experts in the field along with other resources when needed. It should also be mentioned that his office staff is professional, experienced and aggressive in getting the answers we needed.
Dan handled a juvenile matter for us. We were impressed by his knowledge of how the case would be handled by the court and by his advocacy in order to get a great result. He gave us great advice on how to build the best case to get the outcome we desired.
Dan and his team were very friendly and down to earth. They were honest with my case, and extremely professional in navigating the process that ultimately led to my ideal outcome. Thank you guys for your strength and counsel in what was easily the most frightening period of my life.
I retained Dan Geherin to defend against two criminal charges after having made a mistake by hiring a less than stellar attorney in the area. Hiring a good attorney can make a world of difference, as I soon learned. But let's be honest, Mr. Geherin is not a good attorney, he is a GREAT one. Dan first worked skillfully to handle the machinations of a state prosecutor's office that was clearly discombobulated and seemed to lack any good sense or rational thought. Dan then combined his hard work, knowledge of the law and superlative trial abilities to beat the two ridiculous criminal charges against me. It has been said many times before, Dan is "the man", and nothing could be truer in this case.
I was recently in a position to witness Mr. Geherin in action and I must say it was a comfort to see such a competent person handling this very sensitive and very important case. Mr. Geherin was very well prepared each of the three days of the trial. His thorough knowledge of the case details, the witnesses, the defendant, and the inner workings of the law were evident in each word spoken and in every movement. When questioning a witness it was obvious to me that Mr. Geherin had specific information that he wanted to mine from each person and a plan to get that information. At no time did Mr. Geherin flounder or stumble over questions and his confident and respectful questioning of each witness served him well as witnesses warmed to him and gave him the information he wanted. If I were in trouble the characteristics I would want my lawyer to possess are: honesty, competence, professionalism, people skills, and effectiveness. Mr. Geherin has all of these in spades.
I was accused of a misdemeanor that could have prevented me from getting my license to practice my profession as well as having possible immigration concerns. What for most people would have been an uncomfortable situation to me was a complete nightmare! I got referred to Dan Geherin by a law professor at UofM. Best advice ever! Dan had the knowledge and the right connections. Knows how to work your case and delivers more than what he promises. From referring me to the right attorneys for interconsult in different areas of the law, in order to treat my case in a comprehensive way; to responding phone calls and e-mails in the same day! I can honestly say he's a great attorney backed up by a great team. Do not hesitate on contacting him. Choosing the right attorney on a situation like mine made the whole difference between a good or a bad outcome.
After much research on my part, I found Attorney Geherin was highly recommended as "the best in Washtenaw County" when it came time for me to appeal the revocation of my driver's license to the Michigan Secretary of State in 2010. During our first consultation, and throughout the appeals process, I was convinced that this is true. This is an area he specializes in. Not only was Attorney Geherin thoroughly familiar with required documents, timelines, contacts, and all specifications that kept the process of appeal running smoothly and in a timely manner, but his understanding of the subtleties that ultimately rule the hearing officer's decision were invaluable. For instance, he knew each of them by name and could predict what their reactions might be to the particulars of my case, or even to certain behaviors exhibited at the hearing itself. This was a very stressful and anxious time for me, yet I felt more confident and secure knowing that Attorney Geherin would do his best in helping me achieve a positive result. Partial license restoration was approved, on the spot, during my hearing. In addition, as another client wrote, Attorney Geherin never suger-coated the details of what I would be facing, kept an extremely professional demeanor, and presented himself as someone intent upon success. I respect him for his professionalism and the unparalleled advice and service he provided me.
Dan is a down to earth likeable guy. He is also good at his job. I would highly recommend him, I've had a few lawyers in my time and he is by far the most approachable. We talked a bit before my case and I didn't feel like we were from two different worlds. Even though he was doing his job, I still felt that he had genuine concern for what I was going through. He has a good reputation, and I would use him again.
Dan is extremely professional and always on top of it. In my case when it came down to the evidentiary hearing, he left the prosecutor grasping for anything they could. Ultimately Dan's logical and well formulated arguments got my case dismissed. Dan also gives very sound advice making sure you know all your options and how he feels toward each one specifically.
Dan Geherin is one of the most professional and excellent legal counsel you could hope for. I am very satisfied with his work, and would highly recommend him to anyone. A lot of lawyers try to nickle and dime you through billable hours, Dan is a straight shooter who does have your best interest in mind, financially and legally.
Dan was very helpful and honest as he guided us through our case. While I hope I never need his services again, I would not hesitate to hire him or to recommend him to anyone needing an excellent attorney!
Peer Reviews
Dan is knowledgeable in the law and an effective advocate. He is civil and courteous and a constructive member of the local bar association. His integrity is beyond reproach. If I personally had a criminal matter I would not hesitate to entrust it to him.
I have known Dan personally and professionally for over 20 years. I have referred several clients to him and they have all be extremely satisfied with his services. He has always shown a willingness to go above and beyond to make sure clients are receiving the best representation and advice.
Dan is always prepared for each case he handles. He understands the importance of knowing the case inside and out and that gives him an advantage in the court room.
Dan has an excellent reputation in the community for providing top-notch criminal defense services. Dan is highly regarded by Judges and local counsel alike.
I am a strictly a civil litigator (no criminal) so I often have client's that have a case situation where criminal defense is needed for tangential criminal matters. Dan is the first person that I consult because I trust his knowledge and judgment. I have sent numerous client referrals to him. The feedback I get from these referred clients in that Dan G. is exceptional in all areas.
I have known Dan for several years. The lawyers at his firm are very good at getting positive results for their clients. I have heard nothing but good things about them from the clients I know that have used their services. Their firm is also well respected by the Judges, law enforcement officers and the prosecuting attorneys in the surrounding areas.
When Dan first started as a prosecutor, he worked extraordinarily hard to become a first-rate criminal trial attorney. For the past 20 years, every time I have a question about a criminal or civil issue, I call Dan. He is approachable, personable and knows the law. He has built a very successful private practice in Michigan, and I strongly recommend anyone who needs an aggressive, ethical and talented attorney to call him.
Dan Geherin is an extremely knowledgeable and experienced trial attorney. He is approachable, professional and hard-working. Choosing an attorney can be an overwhelming experience, so you not only want someone you can trust, but also someone who will also be honest about your case. Dan is that attorney. I have referred several criminal, drivers license and college discipline cases to him because he is tenacious and cares about getting a just result for his clients. Whether you have a civil or criminal matter, I would highly recommended Dan Geherin.
I first knew Dan as a prosecutor in California. He was known as a tough, smart and ethical prosecutor who moved up the ranks very quickly. Since he began practicing in Michigan, I have watched how his career as a trial attorney has taken off, and for good reason. He is honest, fair and treats people with respect. He has a well-earned reputation as one of the finest trial attorneys in his field, and I highly recommend him to anyone seeking civil, criminal or license help.
Dan is an excellent criminal defense attorney. I have referred him several clients over the years who have had either criminal charges pending or issues with their drivers licenses, and Dan has always been able to achieve a favorable resolution on their behalf. I strongly recommend him to anyone seeking representation in Washtenaw County.
I highly recommend Dan Geherin to anyone needing a criminal defense or driver's license restoration attorney in the Washtenaw County area. I have referred many clients to Dan, and I have received nothing but positive feedback about him. He provides exceptional legal services, regularly communicates with his client's and also happens to be a down to earth really good guy. Without question, Dan is among a handful of the go to attorneys in Washtenaw County.
Dan is an excellent attorney and well respected in Washtenaw County. You can't go wrong in hiring him for your case.