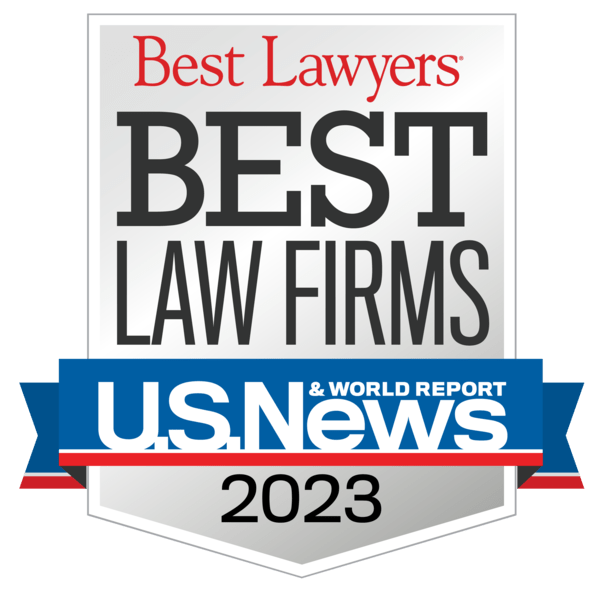 License Restoration
Our Attorneys Driver's License Restoration in Michigan:
Michigan License Suspension Attorneys with Decades of Experience
Driver's License Restoration in Michigan is one of the most specialized — and growing — areas of law. Look in the telephone book or on the Internet: there are only a handful of criminal defense lawyers in Michigan who even attempt to handle this complex yet important area of law. In contrast, our firm handles hundreds upon hundreds of license restoration cases, and we have a long and proven track record of restoring licenses for Michigan drivers and out-of-state holders alike.
Every driver values and needs a driver's license. If you have lost yours, call a firm that is experienced in these appeals. If you are simply ineligible, we will honestly tell you. If, however, we can win back your license, perhaps saving your job and your financial future in the process, we will discuss the procedure and how we will expertly handle your case.
We appear at all Secretary of State locations throughout Michigan. To order your driving record or for more information, visit a local SOS branch or see www.Michigan.gov/sos.
To speak with us about your Michigan driver's license suspension, contact Geherin Law Group by phone or e-mail — or learn more at www.MILicenseLawyer.com.
Why Choose GLG When Your Michigan License Was Suspended?
All too often, driver's license suspension attorneys in Michigan try to "dabble" in license restoration work, and simply do not have the expertise and knowledge necessary to help. In many occasions, these same attorneys do not even prepare their clients to testify until the date of the hearing itself! At GLG, we take a hands-on approach to license restoration cases, and keep you advised every step of the way. We know the process, we appear before the judges, and we understand that the road to success requires intensive preparation. In short, because our lawyers recognize how important a driver's license is to a client, we work as hard as we can to get back his or her driving privileges.
If you live out-of-state, and cannot get licensed in that state because of a past Michigan revocation, we can help. We have successfully removed "holds" for countless out-of-state residents. There are various paths to get your Michigan revocation or hold removed, and we would be happy to discuss them with you in a free telephone consultation.
License Revoked Because of Drunk Driving or Substance Abuse?
If you have been convicted of multiple drunk driving or substance abuse cases, your Michigan license has likely been revoked. This means you must apply for the return of your license, and must jump through several "hoops" to have a chance for its return. For the majority of cases, this application process goes through the Michigan Secretary of State, not through the courts. This means you are subject to all of Ann Arbor and Lansing's red tape and regulations. Finding an experienced driver's license restoration attorney in Michigan to help can mean the difference between driving again and waiting another grueling year to begin the application process anew.
Our Ann Arbor license suspension attorneys consult with you to outline every step of this complicated process. We provide you with outlines, forms, and referrals to begin the application procedure. We thoroughly prepare you for testifying at the hearing. And most important, we appear with you at the hearing and fight alongside you to have your license restored.
License Suspended Because of Breath Test Refusal?
If you allegedly refused a police officer's request for a blood or breath test in a drunk driving arrest, your license may be suspended for one year. This is called an Implied Consent Refusal. We can help you fight this suspension at the Secretary of State, and have handled many, many Implied Consent Hearings throughout the State of Michigan. As a worst-case scenario, if your license has been suspended for such an alleged refusal, we can seek restricted driving privileges (i.e., to/from work) from Circuit Court judges.
License Suspended Because of a Poor Driving Record?
If you have simply accumulated too many points on your driving record from civil infractions, your license may be suspended or revoked. In this scenario, we can help you with a hardship appeal or re-examination proceeding to gain back your full or restricted driving privileges.
Charged with Driving While License Suspended or Revoked ("DWLS/DWLR")?
Frequently, people who lose their licenses drive anyway, and face Driving While License Suspended (DWLS) or Driving While License Revoked (DWLR) charges if stopped by police. Some judges impose jail time for this misdemeanor, and repeat offenses can result in loss of your vehicle, increased jail time and fines, and lengthy probation. In addition, your license will likely be re-suspended or revoked for a longer period of time, and you will be in a perpetually worse situation. Finally, if you injure or kill someone while DWLS, you will face the prospect of prison. If you are charged with DWLS or DWLR, we can defend you in court and work to reduce, dismiss, or negotiate the case to protect your freedom and preserve your driving privileges.
Contact GLG for a free consultation.
To learn how we can represent you in your driver's license restoration case in Michigan, please call or e-mail to arrange a free consultation and case evaluation.