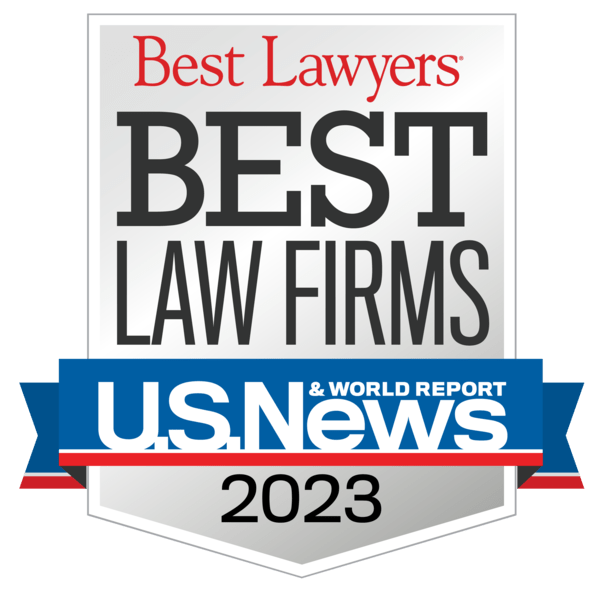 Does experience matter when choosing an attorney?
Experience is perhaps the single most important consideration in retaining an attorney. Having to retain a attorney in a personal legal matter is one of the most important and vulnerable times a person can encounter. It is critical to know that your attorney-
Has handled many cases such as yours
Has established himself or herself in the courts you are about to encounter
Has accumulated the knowledge that can only come from years of experience
Is respected in the legal community
At Geherin Law Group we have a long and verifiable track record of earning the respect of clients and adversaries alike.
Some attorneys claim to be 'tough,' or 'aggressive,' or 'fighters,' or even shamelessly (and unethically) guarantee results. At GLG, our level of success is measured in more than just words or false promises: we have a proven track record of satisfied clients and excellent results, and we have been peer-reviewed with the highest ratings for ethical standards and legal ability-
In short, we ethically, intelligently, and zealously fight for every client.
▲
Will you accept my case?
At Geherin Law Group, we pride ourselves on honesty, professionalism and expert services. If we feel we can offer personal solutions, personal results and personal justice to a legal crisis, we will consider taking your case. If we do not feel as though we are the best fit for your case, we will honestly tell you and try to refer you to other reputable and seasoned attorneys in the community. In short, while we are selective in cases we do accept, we are committed to giving every drop of energy, effort and expertise to those we can help. To us, it's personal.
▲
Who can bring a Wrongful Death action?
Michigan law restricts which family members may file a Wrongful Death lawsuit. Generally, those family members include the following: Parents; children; spouses; siblings; grandparents; and those designated in a will. If you have lost a loved due to the criminal wrongdoing or negligence of another driver or of another person, we strongly encourage you to schedule a consultation to see if you have a viable wrongful death case. In Michigan, the statute of limitations for a wrongful death is 3 years, so the sooner you meet with an experienced trial attorney after the death of a loved one, the sooner you might be able to begin investigation, file suit, and collect all monetary damages which the law allows.
▲
After being injured by a negligent driver, should I deal with the Insurance Company alone, or should I talk to an experienced trial attorney?
To state the obvious, insurance companies generally do not want to pay a dollar more than necessary. These companies will delay and deny where the opportunity presents itself. And, these companies often have teams of attorneys working for them to assist their efforts. So, hiring an experienced trial attorney can often be the difference between a fair recovery and a minimal settlement or even a denial of claim. At the very least, it is often sensible to at least consult with an experienced attorney to see if you have a case and to determine what type of monetary recover you might be entitled to. At Geherin Law Group, we offer free initial consultations to determine whether a person has a viable personal injury case.
▲
The police simply want to talk to me, what should I do?
Generally, you are under no obligation to speak with the police. You have the right to consult with an attorney before speaking with the police and, if you are the target of an investigation, an attorney may be the only person standing between the government and you. Many attorneys are not interested in your case unless you are actually charged. In contrast, our office offers pre-filing and investigative services in which we will handle your investigation, contact the police officer(s) in charge of the case, and possibly attempt to convince the authorities not to charge you with a crime. We have successfully handled hundreds of these investigations, and in many cases, have protected people from being charged and/or from being arrested.
▲
Can I replace my existing attorney if I am not pleased with him/her?
Yes. If you are not pleased with your attorney because he/she refuses to return your phone calls, does not keep you updated, or seems disinterested in fighting for you, you can seek substitute counsel. After all, an attorney works for you and not vice versa. At our firm, we believe in treating every client with respect, professionalism, and honesty. We fight for you and ideally achieve the best possible result in your case. If you feel your current attorney does not share our beliefs, please contact our office for a no-obligation consultation.
▲
What type of fees might I expect for criminal defense representation?
Many criminal defense attorneys charge a fixed/flat fee for your case. This fee depends on the nature and complexity of the case. Many charge hourly rates and submit periodic bills. At Geherin Law Group the attorneys openly discuss our fee structure at the outset of our consultation and even over the phone. Generally, our firm employs flat/fixed fees for criminal cases. We accept credit card payments and will consider installment/payment plans. Regardless, you will be comfortable knowing that there are no excessive or hidden fees and that our fee agreement is detailed and clear.
▲
Do you take civil cases on a contingency basis?
Yes. In many civil litigation cases, Geherin Law Group offers a contingency fee option where clients do not pay a dime unless we win the case. In every case we accept, we present a clear, written Fee Agreement at the beginning so that clients always understand our billing.
▲
If I retain an attorney, will I win my case?
No lawyer should ever make a promise of an outcome in representation. If a lawyer you are consulting assures an outcome or boasts of a sure victory, beware. We can only promise hard and dedicated work and a pledge to keep our clients informed so that they may make knowledgeable decisions. Hard work and dedication almost always produce positive results.
▲
What is a 'Board-Certified' Trial Attorney?
The National Board of Trial Advocacy (NBTA)© offers board-certification to those trial attorneys who demonstrate substantial and verifiable trial experience. Nationwide, fewer than 5% of all attorneys have obtained board-certification. Daniel T. Geherin received board-certification in 2016 after conducting over 200 trials. As of 2017, Mr. Geherin was one of only 3 attorneys in the State of Michigan to receive NBTA board-certification, and the only such attorney in Washtenaw County.
▲
Does hiring a local attorney matter?
Generally, yes. In most criminal cases, you want an attorney who knows and routinely practices with/before the judges, prosecutors and police involved in your type of case. In civil cases, the same general rule applies-especially if that case might end up in the courtroom for litigation or trial. The attorneys at the Geherin Law Group were born, raised and live in Washtenaw County, and we routinely practice in courts throughout Southeastern Michigan, including cities such as Plymouth, Livonia, Romulus, Detroit, Jackson, Brighton, Howell and Novi.
▲
Should I even retain an attorney for my criminal or license restoration case?
If the charge carries with it any consequences, including the potential loss of any liberty or freedom (i.e., driving privileges, jail, prison, fees) you should consult with an attorney. The prosecutor went to law school, is trained in the rules of evidence and courtroom tactics, and is not there to help or advise you. Unless you qualify for court-appointed assistance, a private criminal defense attorney is likely a smart option to protect, advise, and counsel you. All you may need is a consultation and, at Geherin Law Group, - that consultation is free.
▲
Does your firm offer free consultations?
Yes! To learn how we can assist you with your personal legal matter, please call, e-mail or contact us online us to arrange a free consultation and case evaluation. Click here to contact us now.
▲